Summer schedule: Student Ministries is not available during the morning services.
Fall schedule starts September 12th.
Sunday Night Youth Group and limited activities are listed on the upcoming events.
Whoever you are, wherever you're from, you are welcome here.
EBC STUDENTS exists to reach students with the Gospel, to help them mature in their faith, as well as equip them to serve others collectively, while learning to exalt God with their lives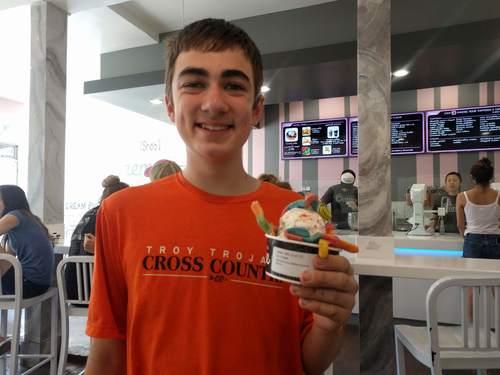 EBC Students Sunday Schedule
Sunday morning student ministries is an opportunity to dig deeper into God's Word. Throughout the year we will pick books of the Bible and do verse by verse studies with practical life application and discussion.
Sunday night student ministries is a place where teens can build friendships, have fun, learn Biblical truth and engage in lively and practical discussion on how to be a follower of Jesus.
Bible Read Through Groups
Get Connected. Go Deeper.
Bible read through groups offers a opportunity for EBC Students to go deeper! Go deeper in relationships and deeper in the Word. Read through groups meet each week to discuss what each student is learning in their time in the Word, In addition to weekly meetings groups will plan additional activities for their group.
We'd love to hear from you. Fill out the form below to get started.